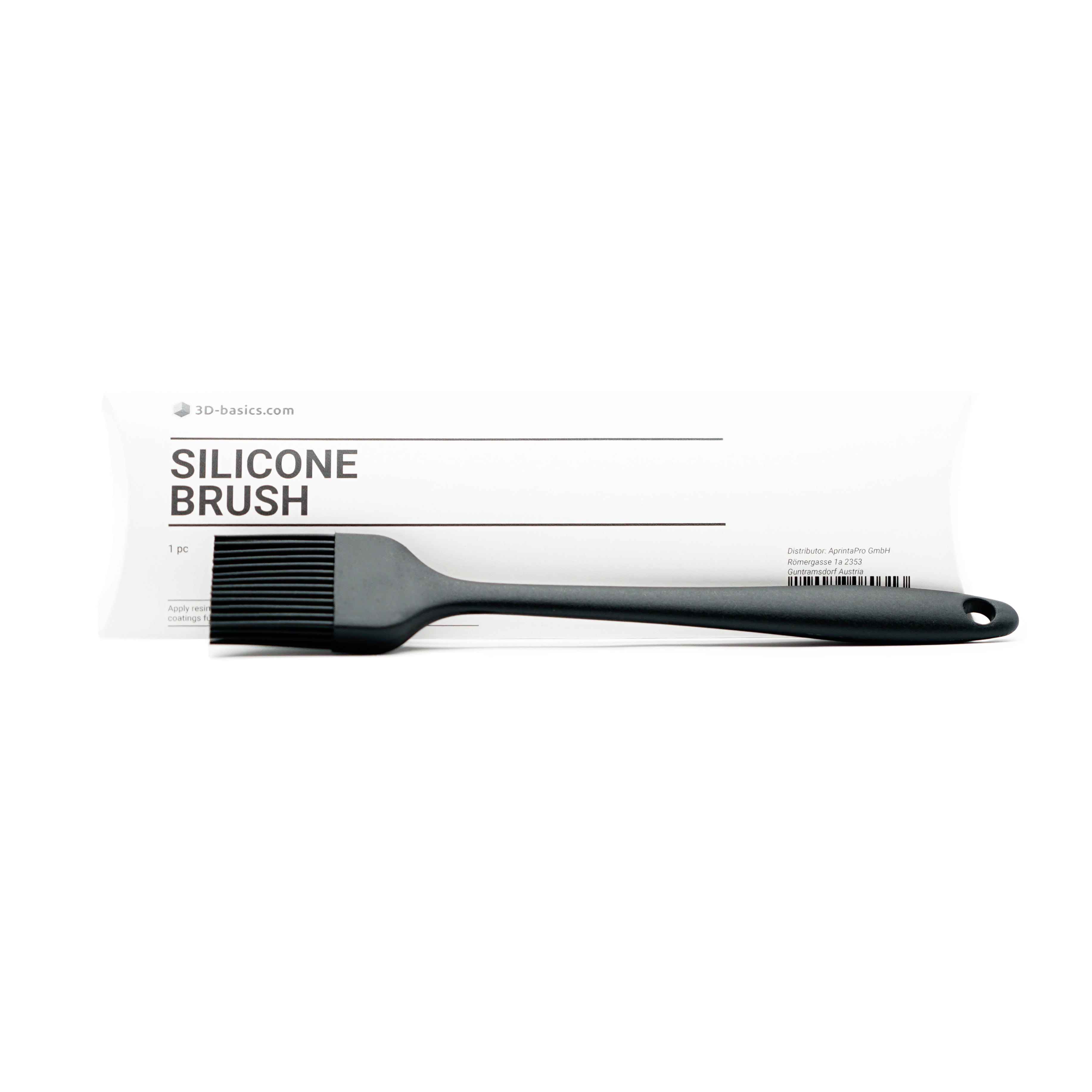 Silicone Brush
Available, delivery time: 1-3 days
Short description
Enhance your resin removal process with this versatile brush, designed to reach crevices and holes effortlessly. Its durable silicone bristles effectively distribute solvents, ensuring thorough cleaning. Choose this brush for faster, more efficient resin cleanup.
Product features
Silicone Brush compensates CO2-Emissions equal to 10 times its weight. Learn more
Product information "Silicone Brush"
The Silicone brush helps to clean and post process 3D Prints. The flexible bristles loosen residue on hard to reach spots and help the solvents to quicker remove uncured Resin from the model.
Silicone brush is not intended for food contact.
Advantages of Silicone brush
facilitate the removal of uncured Resin from hard to reach places.
Compatibility
Disposal of Silicone brush
Silicone Brush can be disposed in the general waste stream.
Technical Data
Supplemental information
| | |
| --- | --- |
| Tariff Code | 3924 9000 |
| Country of Origin | China |
| Product weight | 0.035 kg |
| Shipping weight | 0.04 kg |
| Packaging Dimensions | 208 x 35 x 11 mm |
| Shipping Restrictions | Not Restricted |
| SKU | 343003 |
| EAN Code | 9120078080313 |
Download Section
Productdescription
Productimages