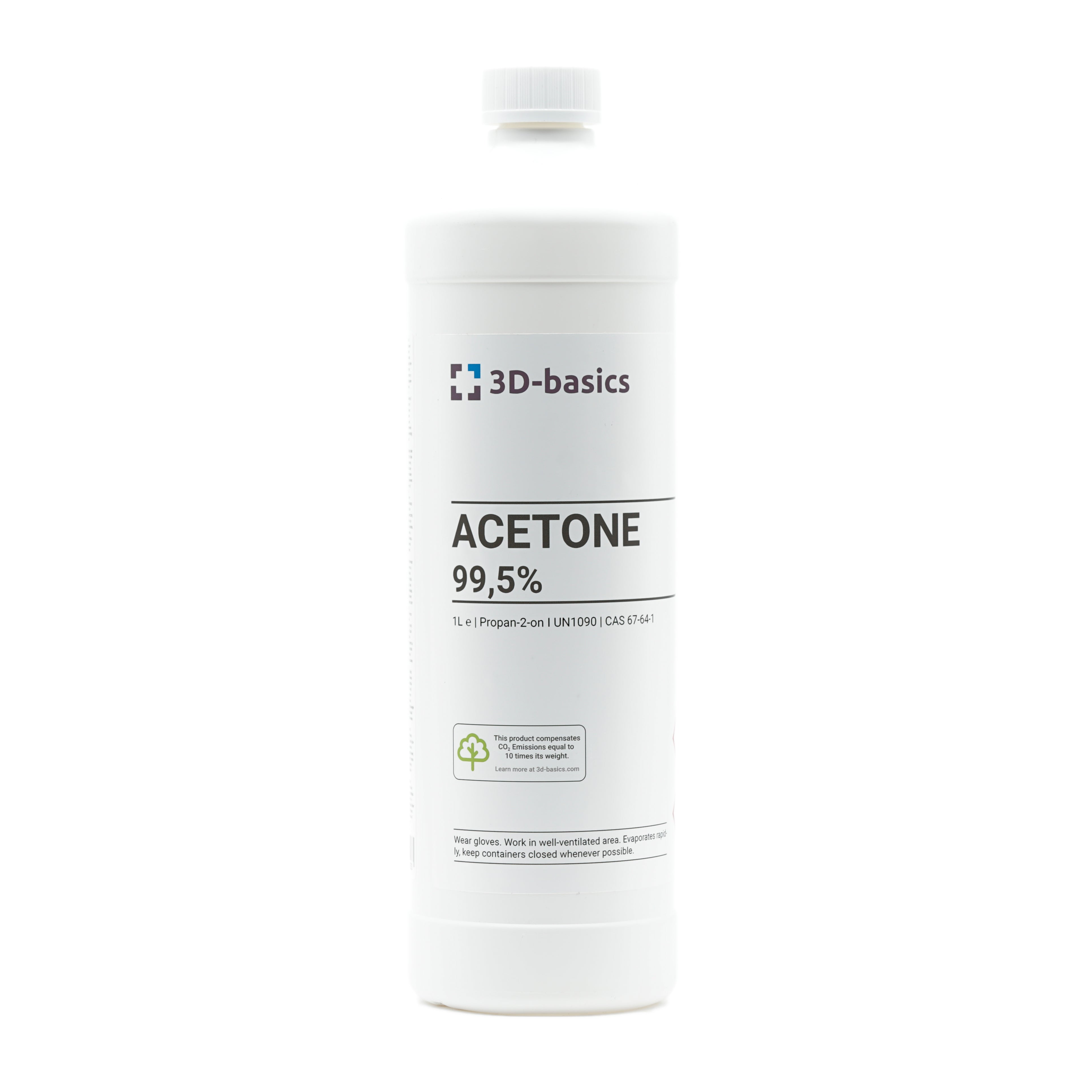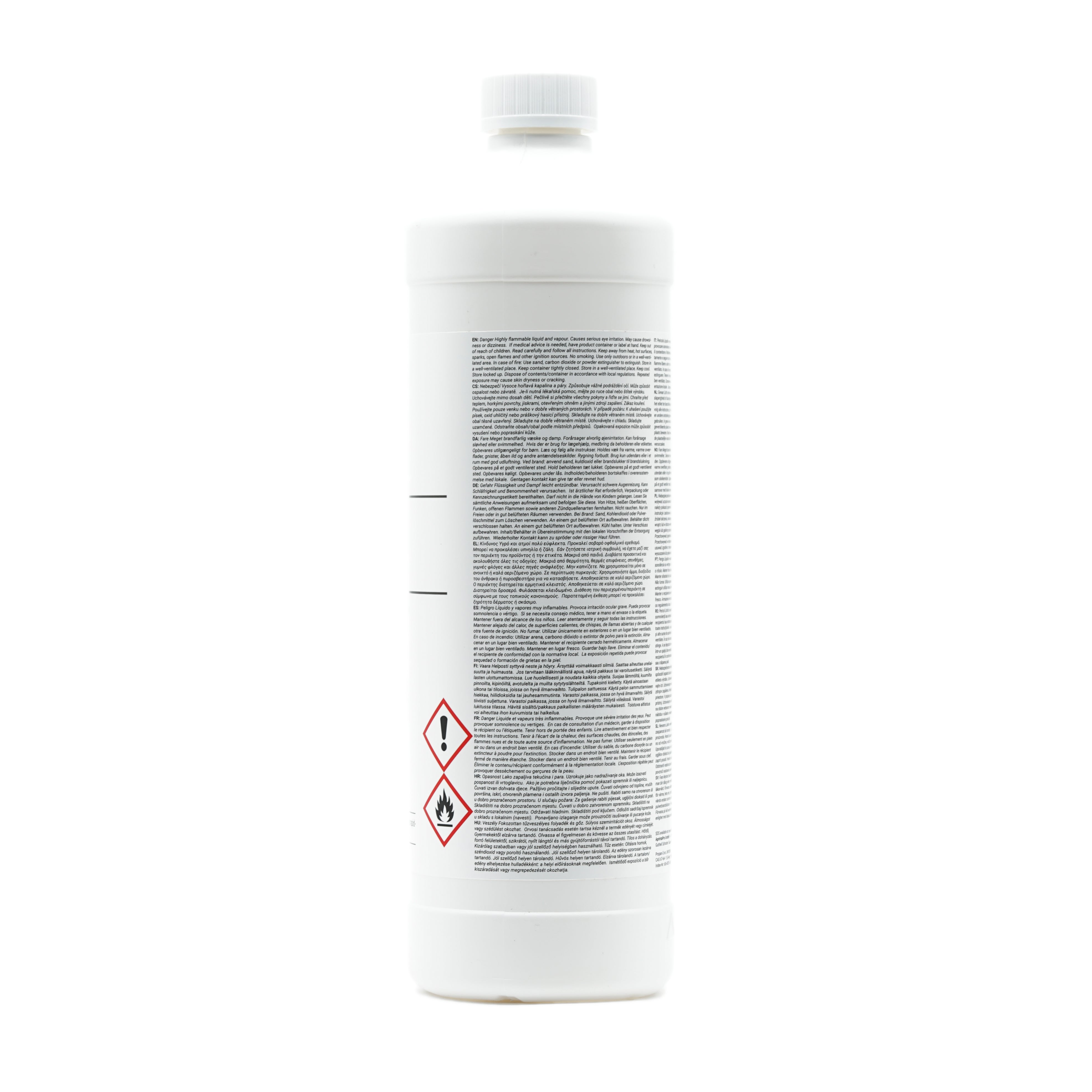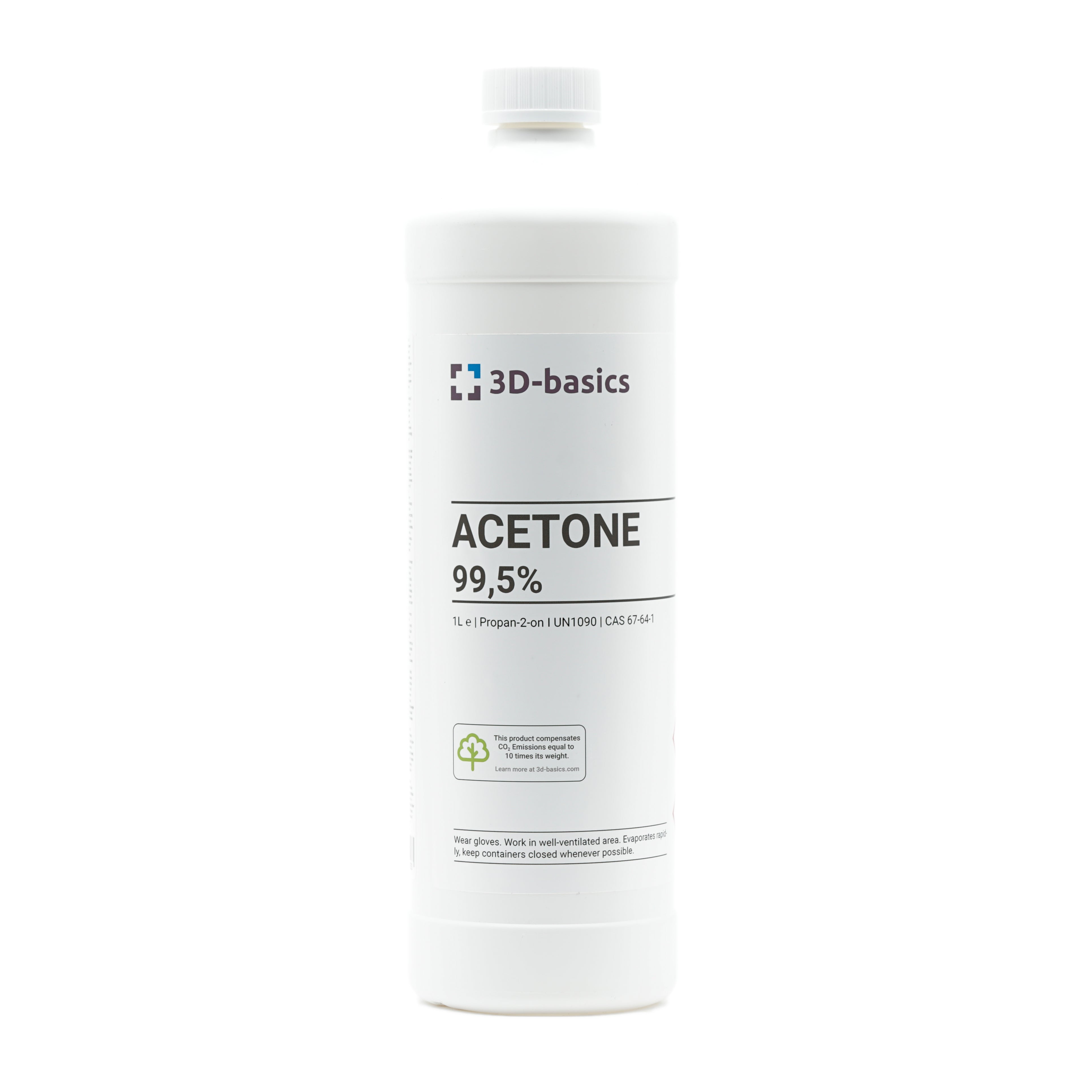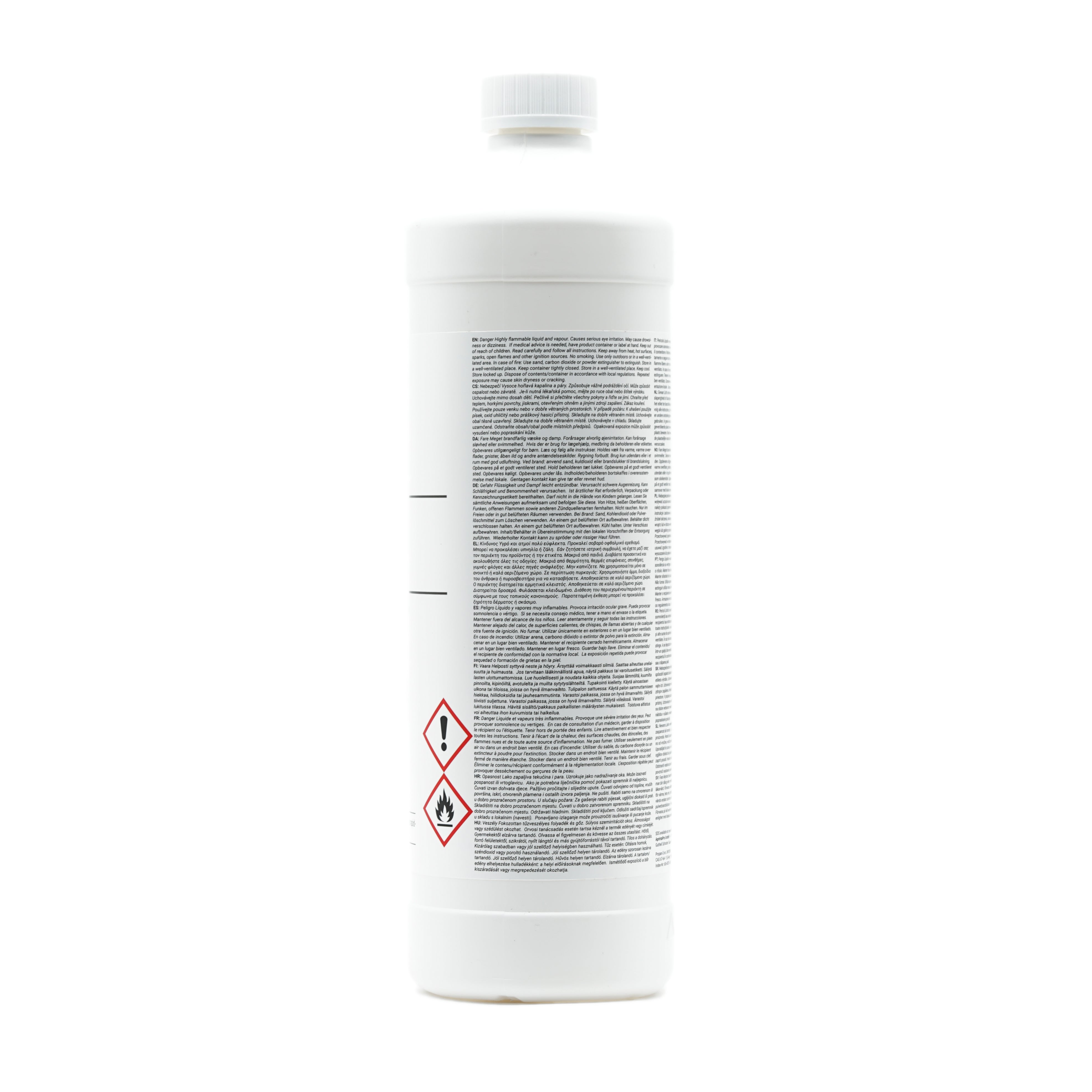 Acetone | 1L
Available, delivery time: 1-3 days
Short description
Acetone is a specialized solvent for smoothing 3D prints made from ABS, ASA, and HIPS filaments. When applied correctly, it offers a refined surface texture, masking layer lines and improving structural integrity. Use requires a professional setting with the right equipment and ventilation. Always wear acrylonitrile-butadiene rubber gloves, and avoid common plastics. Perfect for expert users.
Product features
Regulatory information
Acetone | 1L compensates CO2-Emissions equal to 10 times its weight. Learn more
Shipping Restrictions
Acetone | 1L is classified as Limited Quantity and can therefore not be shipped to every destination.
No Shipping Restrictions
European Union
Norway
Switzerland
Great Britain
Shipping not possible to the following Countries/Regions
United States
Canada
Australia
Global
Product information "Acetone | 1L"
Acetone is a volatile, flammable, colourless, clear liquid for smoothing certain 3D printing materials with specially developed devices such as the Zortrax Apoller.
Acetone should only be used by professionals with a suitable device & ventilation system
Acetone can damage many plastic materials if not used correctly.
Smooth 3D Prints
Acetone works with ABS, ASA and HIPS filaments to eliminate the visibility of the layers in 3D printing. A smoothing after treatment with this type of solvent not only gives a beautiful appearance but can also improve the mechanical properties of the printed part.
How to use Acetone
Always wear NBR: acrylonitrile-butadiene rubber Gloves when handling Acetone.
Nitrile Gloves are not suited.
Follow the guidelines of the material and smoothing chamber manufacturer.
Advantages of Acetone
Smooth 3D-Prints for a great surface texture
Compatibility
Compatible
Check Filament manufacturers guidelines
How to store Acetone
Acetone is flammable and should be stored under appropriate conditions. Ensure to follow local regulations regarding quantity and storage conditions. In general Acetone should be stored cool and dry away from sunlight, sparks and ignition sources.
Disposal of Acetone
DPM and container as well as rinsing water need to be disposed of at an appropriate waste treatment site. Please check local regulations.
Labeling according to Regulation (EG) Nr. 1272/2008 (CLP)
Signal Word
Danger
UN Number
1090
Hazard Statements
H225 - Highly flammable liquid and vapour. H319 - Causes serious eye irritation. H336 - May cause drowsiness or dizziness.
Precautionary Statements
P101 - If medical advice is needed, have product container or label at hand. P102 - Keep out of reach of children. P103 - Read carefully and follow all instructions. P210 - Keep away from heat, hot surfaces, sparks, open flames and other ignition sources. No smoking. P271 - Use only outdoors or in a well-ventilated area. P370+P378 - In case of fire: Use sand, carbon dioxide or powder extinguisher to extinguish. P403+P233 - Store in a well-ventilated place. Keep container tightly closed. P403+P235 - Store in a well-ventilated place. Keep cool. P405 - Store locked up. P501 - Dispose of contents/container in accordance with local/regional/national/international regulations.
Supplemental hazard information
EUH066 - Repeated exposure may cause skin dryness or cracking.
Technical Data
| | |
| --- | --- |
| Purity | ≥99.5 % |
| Chemical name | Propan-2-on |
| CAS Number | 67-64-1 |
| Gravity | 0.79 g/cm³ (25°C) |
| VOC Content | 100 % |
Supplemental information
| | |
| --- | --- |
| Tariff Code | 2914 1100 |
| Country of Origin | Germany |
| Product weight | 0.784 kg |
| Shelf Life | 12 Months |
| Shipping weight | 0.9 kg |
| Packaging Dimensions | 90 x 90 x 240 mm |
| Shipping Restrictions | Limited Quantity |
| SKU | 320052 |
| EAN Code | 9120078080283 |
Download Section
Productdescription
Productimages